Before you bon voyage this season, head on over to the Jingle Bash for these great items for travelers, picked by our very own David of
Ferrochie
: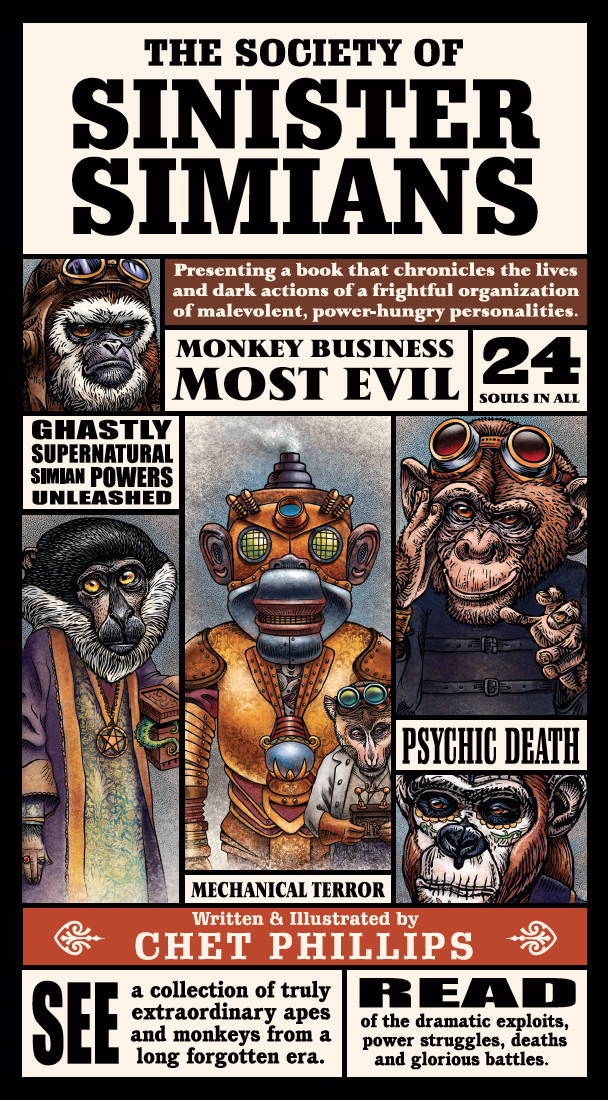 If you do as much traveling as I do, you're going to need some entertainment. Sure, you could take your IPad, but what about something less complicated? Reading material of course!
Before you tell me you're satisfied with the latest edition of
American Way
(or worse,
Sky Mall
) , pick up a copy of
Chet Art's

The Society of Sinister Simians
, 122 pages of pure entertainment and remarkable illustrations.
Personally I'm sick of the bad taste and unfortunate ensembles in flight attendant apparel. The only thing worse is usually the attitude you get for asking for the entire can of Dr. Pepper.
We can't do much about the attitude but we can refer these "What not to wear in the air" contestants to Tara to theT, who has put together a line of clothing called "Sky Girls." These garments reflect the style, prestige and romance of a time when traveling by air truly was for the privileged. With
this hat
, I guarantee you'll get attention. And maybe, just maybe, the flight attendants will let you keep the can!
So as long as you'er going vintage with a Sky Girls cap, you may as well pair it up with some
updated vintage luggage
by The Snowy Owl. Why would you want to blend in amongst the sea of black poly with the only unique feature is the hand written baggage ticket. Stand out! Be different! (I know you're the type who likes to be different and hip, otherwise you wouldn't be reading this blog. Am I right?)
Last but not least, you're going to need a bag - a bag that can be the key to
fashion hip
or
fashion flop
. Plus, there's no better time to have a flash bag then when you're traveling. From purses and clutches to
messenger bags
and backpacks, Rachel Elise has it! We aren't talking ordinary either. Rachel epitomizes haute couture hand bags in the local Dallas area. There are so many styles to fall in love with you'll probably buy several. And why not - who can't use more than one bag?
See you at the Bash!
3rd Annual Jingle Bash
Saturday, November 20th, 2-8pm
The Palladium, 1135 S. Lamar, Dallas TX
More here:
www.handmadebash.com