I am happy to introduce another amazing member of our Etsy Dallas team today! Get to know what inspires Brandon Griswold to create his unique, handmade prints for Honeycomb Print Shop.
Hi Brandon! Tell us a little bit about yourself and your shop.
Well hi! I'm a native of Northern Virginia, but my family moved to Texas before I started High School. I left briefly for college at a small school in Arkansas and moved back to start my career after graduation. I now work by day as a graphic designer at Fossil. I started Honeycomb Print Shop in the fall of 2010 as an outlet for my letterpress passion and my way of sharing the art form with others.
How did you get started selling your creations?
This whole thing sort of started in college when I made some prints just for fun that I then sold or gave away to friends. When I returned from a summer internship at a letterpress shop in Nashville, I knew I couldn't just give up letterpress simply because I didn't have the equipment. I then talked my way into getting my press and started gathering equipment as I could afford to. With a lot of encouragement from some of my co-workers, I opened up shop and have been printing ever since.
You sell such beautiful prints! Where did your love for print and typography come from?
First of all, thank you! I took some classes in college that introduced me to printmaking and the basics of typography, but things didn't click then. My class projects were all pretty terrible. After learning about the shop in Nashville, I started to pay attention to both letterpress and typography more. After a couple of attempts, I finally was accepted as an intern for them and learned so much that summer. It really gave me a passion for the history of letterpress and I've always enjoyed the challenge of working within limitations. Typography has similar limitations (legibility, flow, etc) so it's been the perfect match for me
.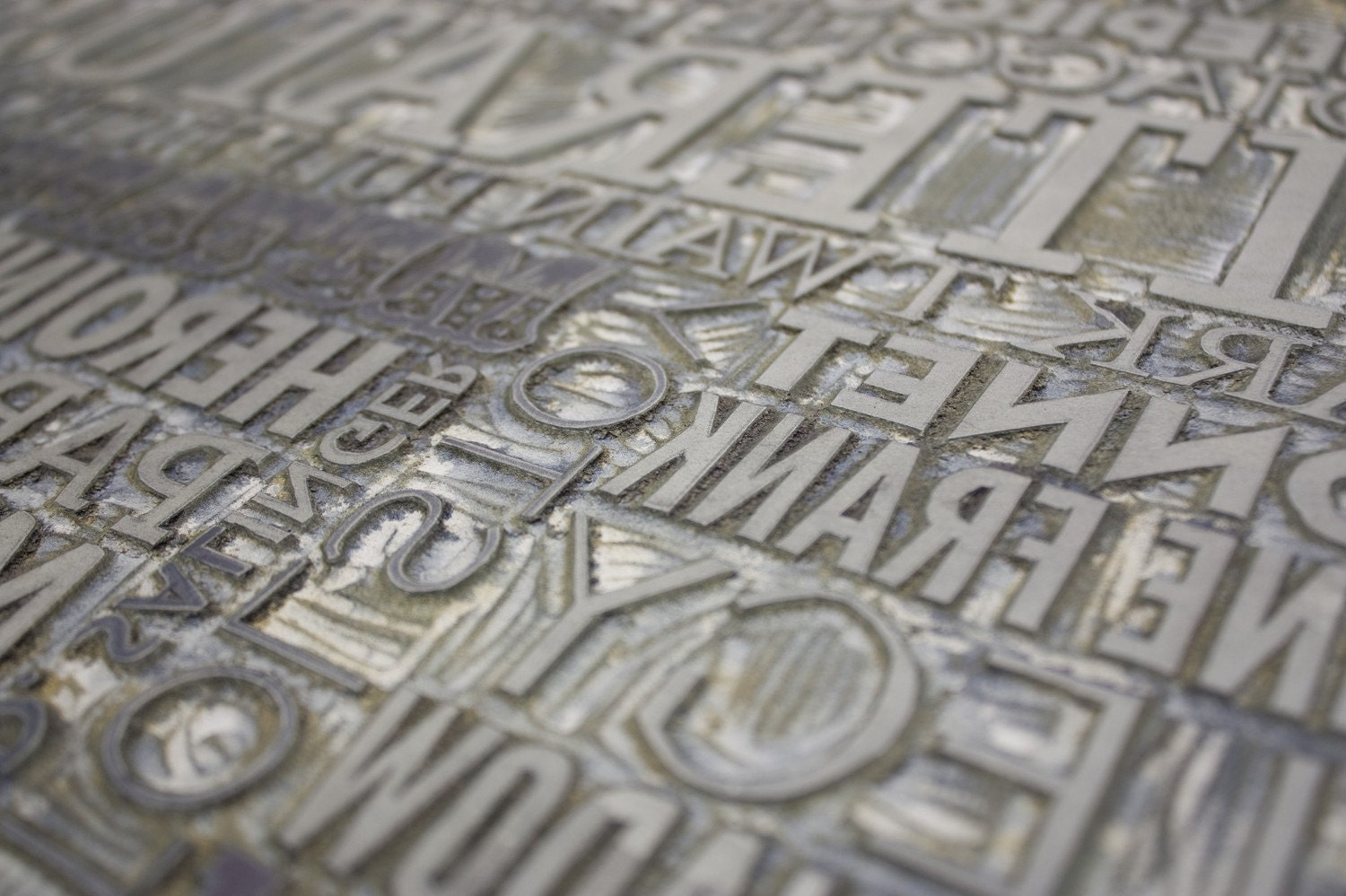 Do you have any advice for other creatives who want to open their own handmade shop?
Do your homework. I've hit a few obstacles along the way that could have been easily avoided if I had put in the time to figure out the proper process. Besides that, I'd say just dive in.
What is your favorite part about Dallas? Favorite shop? Restaurant?
I love lakewood and White Rock Lake (where I live). It's quite peaceful and relaxing when I don't want to get into the city. We Are 1976 is a great shop filled with lots of my friend's work. I love stopping by there to see what's new. And as far as food goes, it doesn't get much better than
Del's Charcoal Burgers
.
Describe your creative personality in three words.
Always in motion
Thank you so much Brandon!
Get to know Brandon and Honeycomb Print Shop around the internet!
Website
Twitter
Facebook
Blog
Posted by Meredith of Sheepish Knit Crochet.